I have got a superb collection of photo editing software & plugins on PhotoWhoa that any blogger or business could appreciate! Check them out now!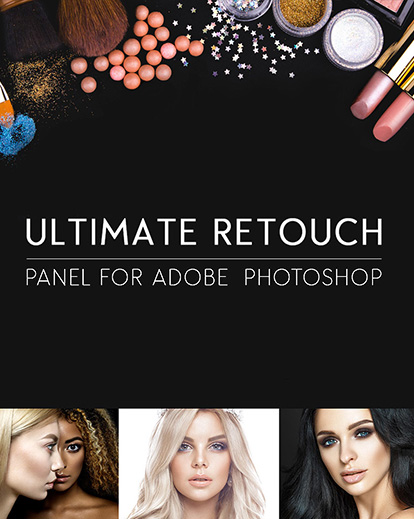 There are many tricks with lighting and camera angle that can help.
But nothing is quite as effective in our modern age as skin retouching in Photoshop.
Blemishes. Wrinkles. Awkward folds in your subject's clothing.
They can all disappear with just a few clicks.
But of course, this just scratches the surface of all the things that you can do with skin retouching.
It's not just for removing blemishes. You can also use it to add photographic luster to objects like clothing and jewelry.
The technique of photo retouching continues to be refined over the years as more tools and technology become available to us.
The photographers with the most up-to-date skin retouching technique definitely have an edge over the competition.
The greatest success is reserved for those who can effortlessly add skin retouching to their workflow.
They have a number of methods in their repertoire, including frequency separation, visual texture boost and dual vision…just to name a few.
They are able to go beyond the basics of color correction to create photos that are truly unique.
They have tools at their disposal for effectively using highlights and shadow, giving skin a tan hue, and altering skin pigmentation. T
hey are masters of curves and vignettes. Would you want to be one of them? Well, now you too can master the fine art of skin retouching.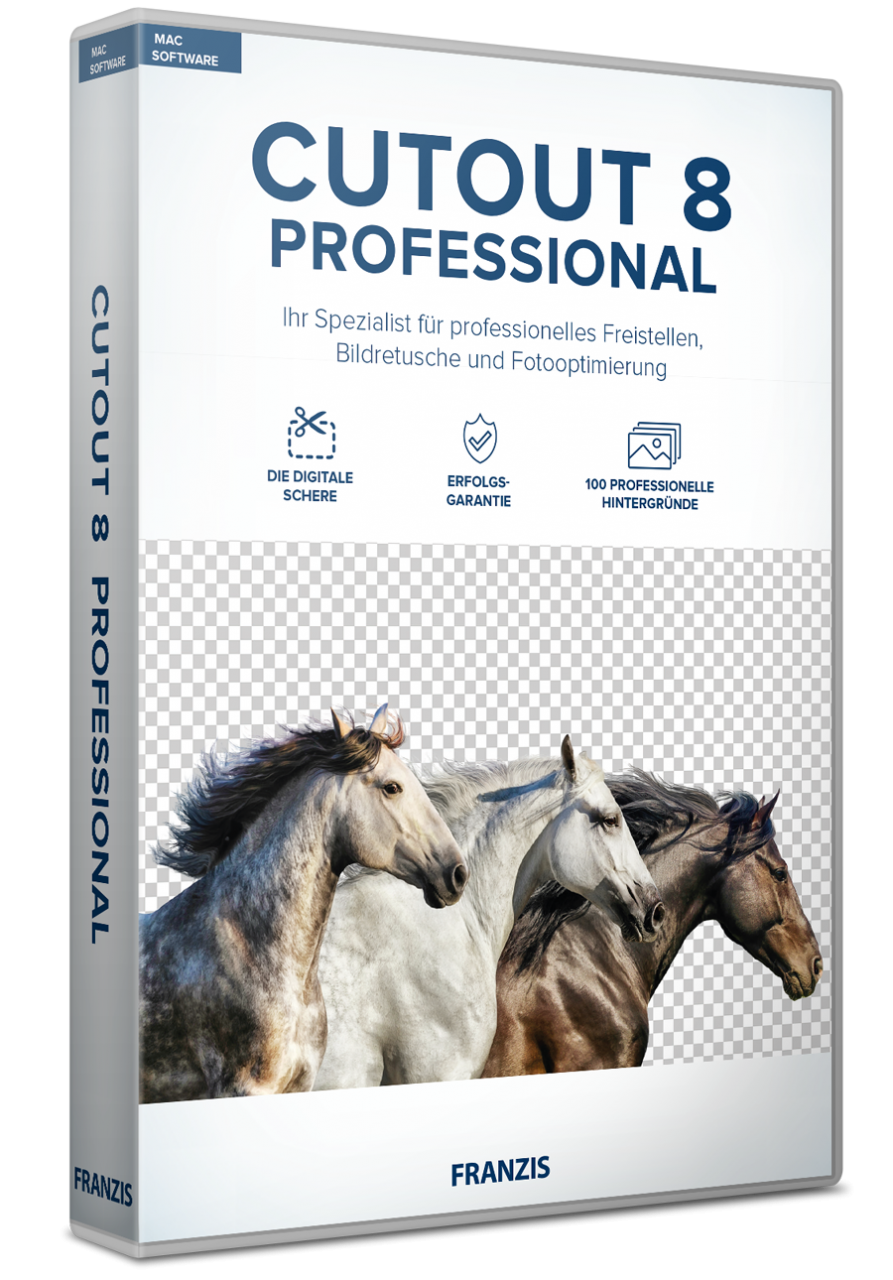 We all have certain software programs that we've become comfortable with over the years. These work great if you just have one or two images to crop, especially if it's a traditional photo image. But as your photography skills become more advanced, it may begin to feel like your cropping tools can't keep pace. What happens the first time you need to batch crop many items at once? Or when you want to use the same background for multiple subjects? What if you want to play around with the transparency of an object…or possibly remove that object completely? Suddenly photo editing no longer feels as easy and fun as it used to. You find yourself laboriously applying the same steps over and over. Or spending hours fussing with various tools and platforms to swap out one background for another. And if you want to create a beautiful montage, forget it. You will plug your image into one software program after another trying to get that montage to look just right. What a waste of time! And in this business, time is money. Is there a photo cropping tool that can keep up with your new repertoire of skills? The answer is yes.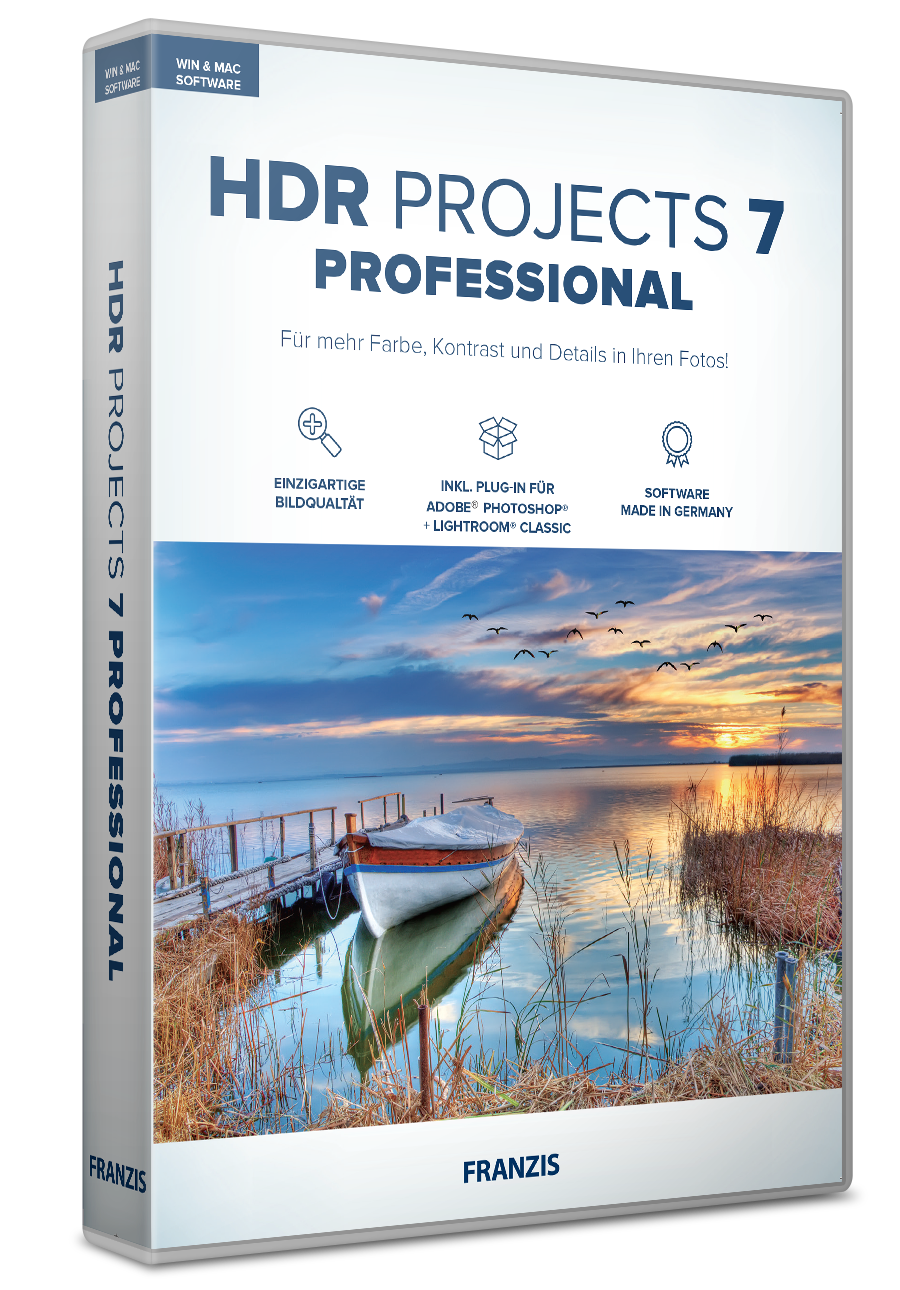 Spending your time capturing that perfect moment, but still, it doesn't seem even half as good as what it could look like. Is the thing that drives you towards HDR photography. HDR photography not just allows you to edit the capture for color, saturation, etc. but also for sharpness, denoising, and many other things. Here is a product that'll offer you things beyond your imagination, with the ease of a great UI.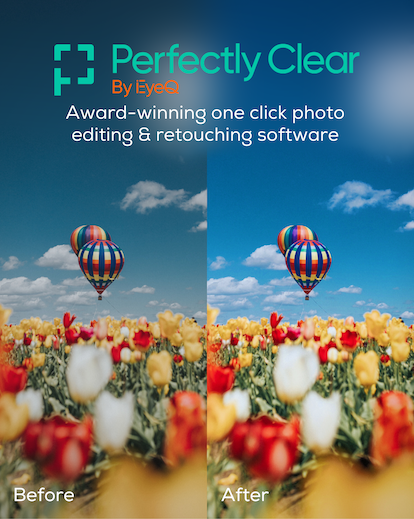 Today there are more tools and resources available to photographers than ever before. An impressive array of photo editing tools allow us to work true magic with our photography. Even if we don't get the result we want with the camera, it's possible to make almost any alteration we want in post-production. But is this always a benefit? Many of us are tired of spending so much time in front of the computer making edits. After all, that is not why we went into this business in the first place. As photographers, we live for those moments of capturing a memorable scene to share with our audience. Whether it's a beautiful waterfall, a unique spotting of wildlife, or a gorgeous bride at her wedding, we long to make our viewer see it as we do. And we want to do this with our camera…& not our computers. Well, as technology keeps changing and improving, we may, at last, be able to do that with this new cutting-edge software.
Want to try a new twist on photo editing to get spectacular looking shots? Look no further than Circular Studio updated version 2.2 by Brain Fever, an innovative graphics app that will let you create cool looking effects with only a few adjustments of the knob. Graphic artists, photographers, and video editors can use Circular Studio to create interesting looking sky objects, centers, clouds, and flares. Start with a normal photo, then use the intuitive software to transform your photo into something more! Although this software isn't meant for everyone, graphic designers and photographers who want to create a unique spin on their photography should try this out. It's particularly cool for things like posters, CD covers, video game covers, etc. In fact, every shot created by this app looks like it came out of a Tim Burton movie! What I like most about this app is how you can take almost any photo and really create an interesting and unique "spin." The real-time editing makes it extremely easy to get the look you want, and the app works super fast.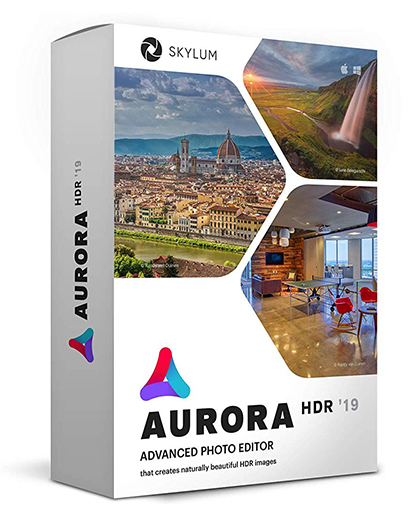 It definitely offers spectacular possibilities to photographers today. When done right, it allows you to show a cloudy sky, an ocean sunset, or a peaceful lake in a whole new way. Dramatic darks and brights play together in your image in a way that you never could have imagined before. But if you've always wanted to try HDR photography, finding the right software is not easy. There's nothing worse than spending hours experimenting with new software only to end up with images that have weird halos and other aberrations. Besides, that HDR software is not always very flexible to your needs.
For some, you need to use bracket imaging. With others, you can't. Some are compatible with other programs like Adobe Photoshop and Apple Photos.
Others can only be used as a stand-alone. This really limits you in the style of photos you can create, as well as limiting the quality.
You might even find that you have to purchase several different kinds of HDR tools in order to create the results you want.
This can be time-consuming and costly.
We have a better solution.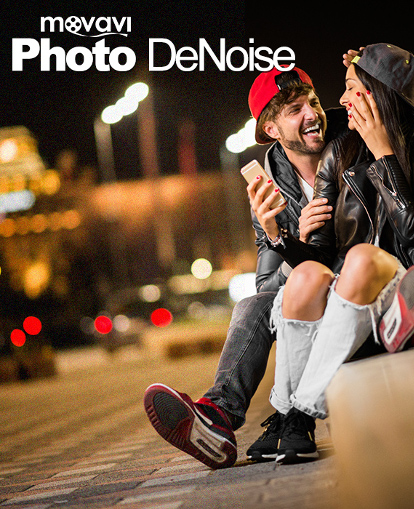 Easily recover sharpness & detail with this simple noise-reducing app. How do you capture a great moment that doesn't have great light? Or only very little? What if you're enjoying a night out with friends and just don't care in the moment? You could buy a better camera. (Or carry a ring flash!) But that's an option left for people with a big wallet and a big bag. What's the smarter choice? What can you do right now? This is just the kind of problem that we love to help solve. It's one so common and frustrating — why can't I just bump up the ISO!?— but also one so solvable when you find the right tool. Always on the hunt for cleverly designed technology that's simple to use, inexpensive to get, and just plain intelligent, we found Movavi Photo DeNoise for all you night photographers, cityscape photographers, and photographers who know how to have a good time.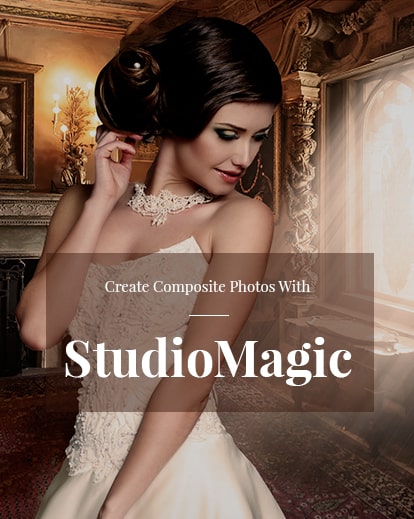 There is nothing quite as enticing to the soul of a photographer than the possibilities of a great image composite editor. Composite photos open up the unlimited potential to the imagination. What if you could add sunbeams to the ambient light to change the mood of the photo? Or instantly add personality to a boring photo with an edgy grunge look? All these possibilities and much more are available to you through the magic of PhotoShop. So why are you not taking advantage of them? One problem is a lack of time. Mastering the many PhotoShop tools necessary to create stunning composite photos is a lengthy trial-and-error process. And when you're running a photography business, time is money. And that brings us to the next problem: money. Purchasing the tools and training you need can take a huge chunk out of your bottom line which may be difficult to earn back. Wouldn't it be great if you could create any composite photo you could imagine…with just one click? Well, now you can.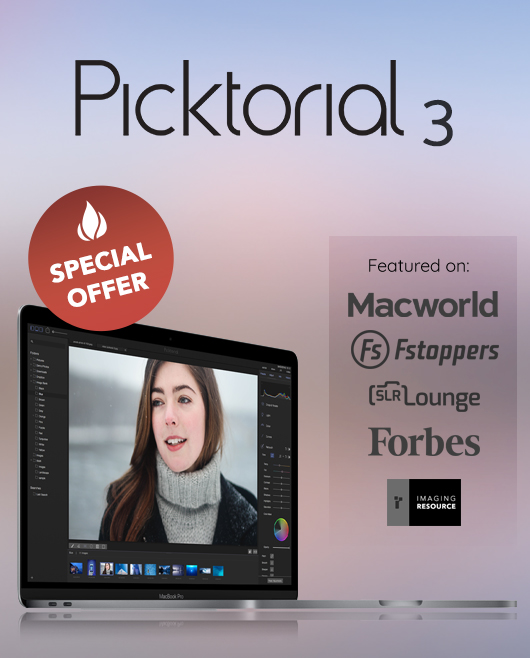 With carefully designed workflow and innovative technology, Picktorial is the ultimate photo editing tool for every photographer to intuitively organize and enhance photos. From quick enhancements to detailed retouching work, you will find the tools you need together with organizing and exporting functions. All in an inspiring, intuitive interface. Enjoy maximum control over light and color, with a rich palette of precise photo editing tool: from exposure, shadows, and highlights to curves, split tone and more.