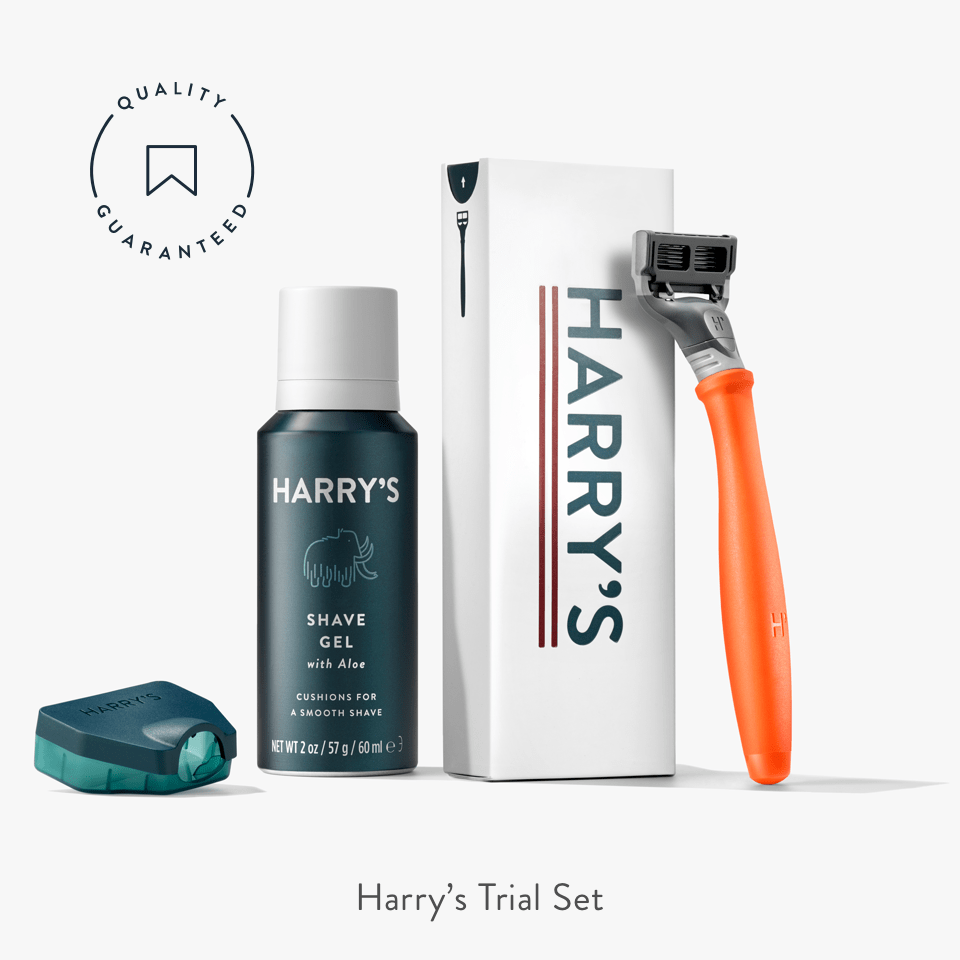 Run! For a limited time only, get a Harry's Shaving Trial kit sent to you for free! Included are a set of razors and shaving gel.
For $3 TOTAL OUT OF POCKET you get:
A weighted rubberized handle
A five-blade razor cartridge
2 oz of foaming shave gel
A travel blade cover
Harry's is a subscription service dedicated to providing their customers with a close and comfortable shave for less money! They offer high-quality razor handles and blades, as well as natural shaving gels. Before each shipment, you will get an email from them with enough time to modify or cancel your plan! Users have the ability to choose the subscription type that they want and they get to choose how frequently they shave. Users have the ability to cancel the subscription at any time.
The site says your order will last two weeks, but that must be for dudes who shave their face daily. So depending on how often you shave, it may last even longer.
Here's how to get your set for $3:
Go to Harry's through this link and click the "Redeem Trial" box.
Click the "Next Step" button after selecting your handle color.
Choose your ongoing refills. I suggest you go with the 8 Blades ($15) option especially if you might cancel or you don't shave often.
Select how often you shave. Under your Ships Today section, you'll see when the next batch of blades will ship
Continue through the checkout process and pay just $3!