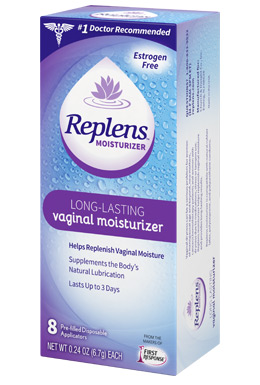 If you have been experiencing vaginal dryness, you know how difficult it can be to live with symptoms like daily discomfort and painful sex. Replens is a safe, estrogen-free, over-the-counter vaginal moisturizer that has been clinically shown to address vaginal dryness symptoms. Replens goes to work immediately to sooth dry vaginal tissues and replenish moisture for up to 5 days. Gynecologists frequently recommend Replens as an alternative to prescription hormone therapy.
To receive your free sample of Replens Long-Lasting Vaginal Moisturizer, please provide your contact information in the form at the link below.
Please note:
We can only provide one sample per name, household or address, so please do not request more than one sample. Duplicate requests will not be honored or acknowledged.
Please allow 6 to 8 weeks for delivery. All offers are available for U.S. residents only.
https://www.replens.com/freebie-sample/