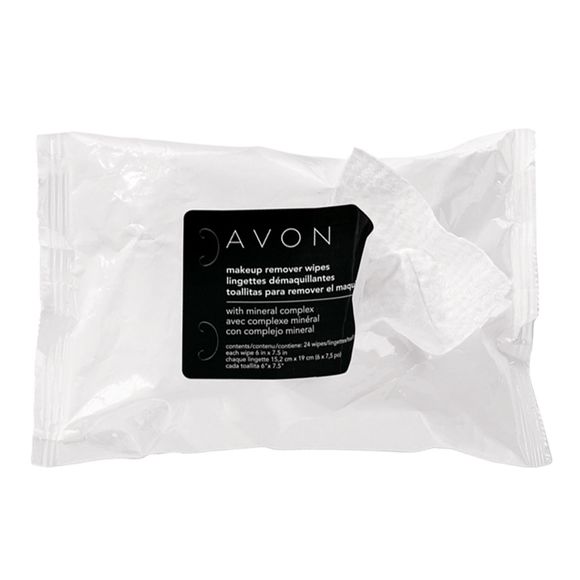 This is a must have if you wear makeup! These work so well!
Makeup Remover Wipes
with Mineral Complex help wipe the day away. Use the cleansing wipes to easily remove makeup, leaving your skin feeling clean and refreshed. Carry the wipes in your gym bag or purse for easy access to clean skin all the time! Includes 24 cleansing wipes.
BENEFITS
• Non-greasy
• Gentle
• Easily removes any face or eye makeup
• Great for on-the-go use
• Skin feels totally cleansed and refreshed
• Enriched with minerals including zinc, magnesium, iron, and copper
TO USE
• Lift the resealable adhesive strip and remove one towelette; wipe over entire face including eye area to remove all traces of makeup
• Immediately close the adhesive strip after each use to protect wipes from drying out
• Do not flush
Made in USA