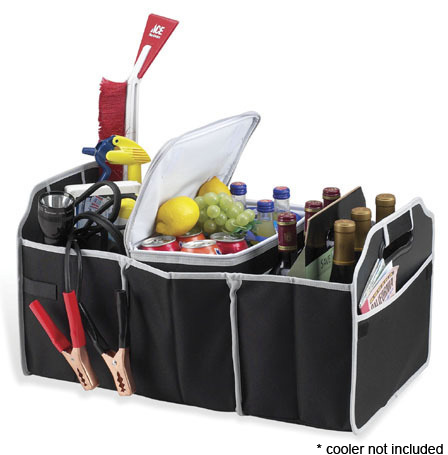 One of your favorite deals is back... our Free Trunk Organizer! As well as two new exclusive codes! Stock up on Energizer Batteries or score a highly rated HMDX speaker for over 60% off. Check out all those details, as well as some new products from Stanley, Cuisinart and more.
This item is a PRE-ORDER special. Lower price, but will not ship until approximately July 1st. Want a deal and don`t mind waiting? This is for you! Durable 3 section trunk organizer. Great for keeping sports gear,cleaning supplies & organizing groceries. Product Features:
Mesh pocket for maps,etc
Folding when not in use to maintain trunk space
Made of Polycanvas 600D
Styles may vary
Size : 12.5"H x 23"L x 12.5"W
Blowout offer on batteries
Pump up the tunes!
New offer!
Simply Stunning - and one of YOUR favorites!
Insane offer on our military item
One more freebie!
New offer!
Music must-have!
Score our Sonic iQ Bluetooth Shower Speaker for 100% FREE at 13Deals.com