Do you have your own business or company that you want to spread the word about, but not quite sure how to do it? Well one way is to
build a sign
! I got to check out one of their awesome pieces and they`re also willing to give away something to one of my lucky readers!
I got together with Build A Sign and made my own
custom license plate
to show off my site Closet of Free Samples. The process of making my plate was very simple. I found a template I liked, wrote in the text I wanted in the color and fonts desired and that was it! I had it processed and made into my own custom plate!
The license plate itself is made of a thin sheet of aluminum. I personally think it has some nice quality to it. It`s not as good of quality as your regular normal license plate, but it certainly has enough quality to hold up in a decent storm! My design came out just the way it appeared on my screen. What it looked like on my computer when I made it is how it appeared in person when I received it. I like this because I know that how great it looks during its making process is how great it will look in person. No funny business or off color variations, at least not in my case! My wording is readable and the images are clear to see. It`s not fuzzy or difficult to read. Another great plus!
The customer service I received through Build A Sign was wonderful. The service was friendly and very helpful when I needed it. The shipping time was done so in a quick timely manner. In fact, quite quickly for a custom item. I didn`t have a long waiting period for it to be made. That means extra brownie points for this company!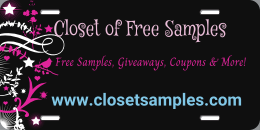 *This entry must be completed or all other entries will be deleted, You must mention that you are following this blog & complete the task.*

1) You MUST be an Email Subscriber
ANDÂ 
2) Visit the Sponsor: Build A Sign and come back and let me know something you would like to try! Be sure to leave your email address. If I have no way to contact you, I will choose another winner.
When making an entry I DO verify you have done what you say & that the mandatory entry has been completed. If no mandatory entry was completed all other entries will not qualify. Also, do not just say "i want to win this" or it will be deleted.
Additional Ways to Enter
MORE ENTRIES WORTHÂ 1Â ENTRY EACH
Subscribe to my blog via google friend connect -if you already subscribed just let me know!

Follow me on

 

Twitter & comment that you did so with your twitter user name 

-if you are already just let me know!

Grab my button  or text link & Add it to your page or place a link on your site linking back to my web site -comment with the link to where it was placed 

-if you did already just let me know! 

may be added to multiple pages, 1 entry each 

Digg, Stumble (or any other similar site) my blog (heres the link of how to do that) --comment that you did so & your digg profile link  

(can also add this giveaway post for an additional entry)

Tweet about this giveaway & comment with the link to your tweet. (can be done once per day)

Become a Fan on Facebook -if you are already just let me know! 

Earn another entry by "linking" this post

(button at top of post)
Follow my blog on Networked Blogs

(

1 entry each

) Subscribe to The Mommy Diary and/or

Scrappin A Moment

via email, google reader or follow with google friend connect.




Blog this giveaway & comment with the link to your blog. 

--these can be done on a blog site, myspace, facebook, Gather, etc as long as I can see it

(

1 entry each

) Leave a comment with your favorite item off  Zazzle Me Ashley, Scrappin A Moment, Closet of Treasures Thrift Store, My Etsy Shop


!!!

PLEASE READ

!!!

 
All giveaways are for 

USA ONLY UNLESS OTHERWISE STATED

. This would be stated at the very top under where it says "win it". Also, keep in mind, many places do not ship to P.O. Boxes and usually must be a residential address. If this is of concern feel free to contact me or the company before hand.

The winner will be selected viaRandom.org

 and will have 

24 hours

 to respond to the winning email. If no response is made during that time period a new winner will be chosen. If you did not receive an email, it is up to you to contact me before the 24 hour period is up as I did try to contact you. The winner also has the option to have the prize sent to someone else if they do not want/need it.
This is how it`s done via this is ONLY an example! The max number will be placed as how many comments are received. If only 20 comments are made then the max number will be 20. 
Ends June 11, 2011